| | | |
| --- | --- | --- |
| | Jack Amos | |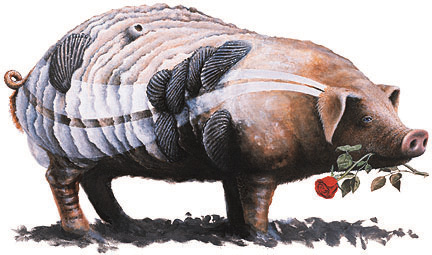 The Oyster-Pig, with Falco paint scheme.
Many Falco builders have come to know Jack Amos from our booth at Oshkosh, where he has helped us for many years. Jack is a freelance graphic designer and he's designed our advertisements for the Falco as well as the Falco brochures.
Since you've already seen his work for the Falco, we thought you might want to have a peek at a few other things he's done.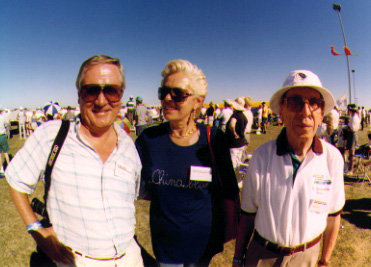 Jack Amos, Carla Bielli and Stelio Frati
Jack Amos is an graphic designer in Richmond, Virginia. Telephone: (804) 354-5522 Fax: (804) 354-1974. Email: chezjack@jackamos.com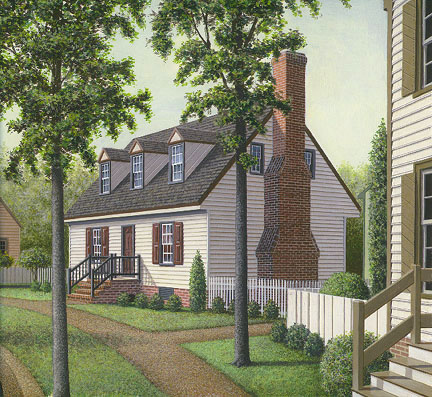 Major regional developmental projects (such as Williamsburg's Kingsmill and Northern Virginia's Hillandale) often show up at Jack's door as architect's floor plans, elevations, topos, paint chips, brick samples, shingle materials and more. Developers want to presell their projects as much, and as authentically as possible before ground is broken. These illustrations were hand-projected from floor plans and elevations, then rendered with acrylics to match supplied building materials.