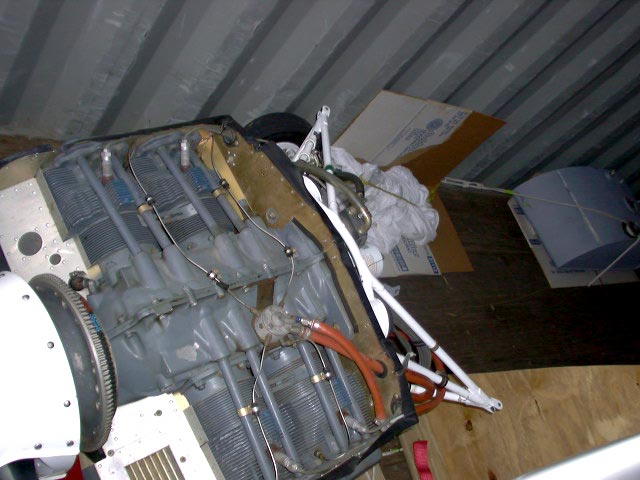 The engine on the floor of the container.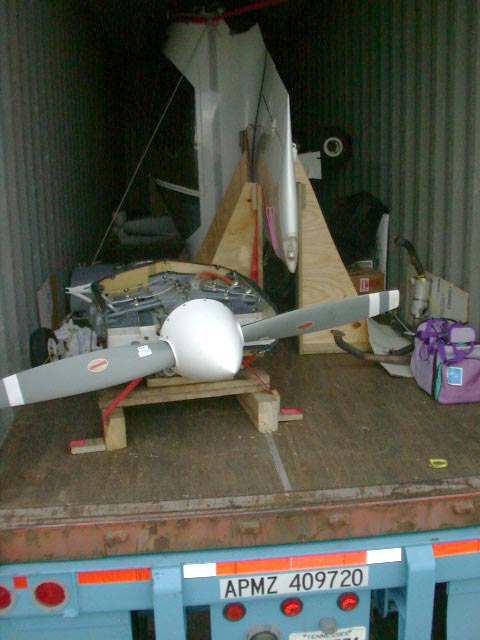 One last look at the Falco in the container before closing the door.
I think the Falco went via Hong Kong to Port Chalmers, Dunedin from Galveston. At any rate it took about six weeks. It actually arrived in February.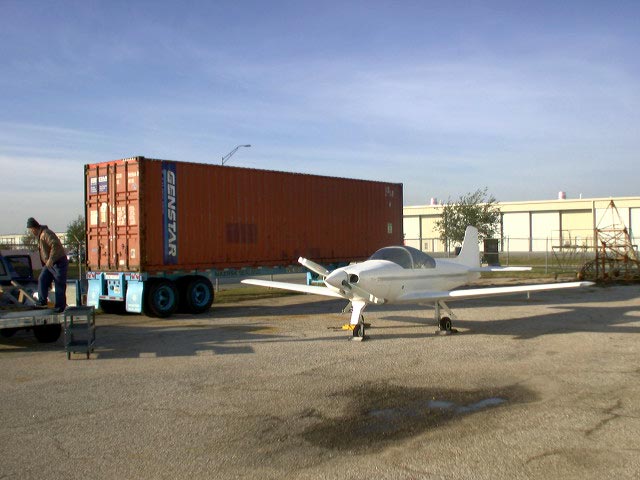 Arrival in New Zealand
After putting it back together in the Alpine hangar I had "Southair" do the New Zealand airworthiness requirements as well as giving the engine a 100 hour check. Some of the important CAA requirements were changing the "altimeter" subscale to millibars from Inches and correcting the compass for "southern hemisphere dip". As I was not in the country for much time between February and now things got a bit drawn but finally the only outstanding matter was the instrument and radio checks which were completed yesterday. That completed I flew "JPG" for about 45 mins and again today for 55 mins. I have included a few photos of the event.
I received the "certificate of airworthiness" three days ago and have put almost two hours in the air in ZK-JPG its NZ registration.
Apart from being light on the controls compared with the Cub or 747-400, the two other planes I fly, I already know that this aircraft is one which I shall love. I have spent the first two flights getting to know the Falco, doing stalls, steep turns, circuits, but I have done a couple of wing overs and rolls. It has slight static leak in the pitot static system (I know where the leak is and it means taking out the rear tank) which is causing the ASI to over-read slightly as its indicating 170 kts when the GPS is 165 kts with 24" and 2400 rpm.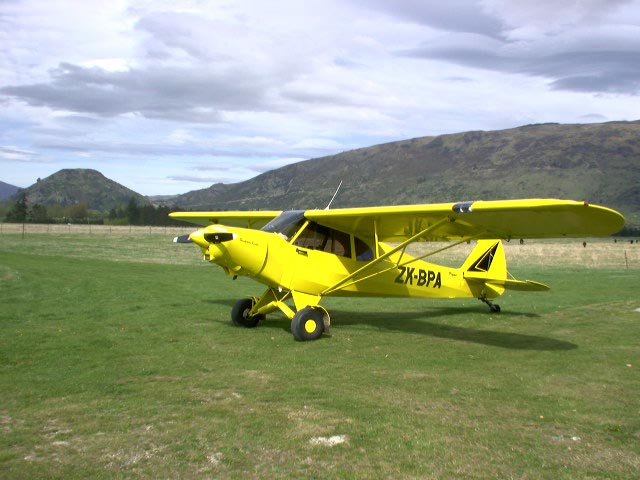 Arthur's other airplane is a Piper Cub.