| | | |
| --- | --- | --- |
| | To Work in a Falco | |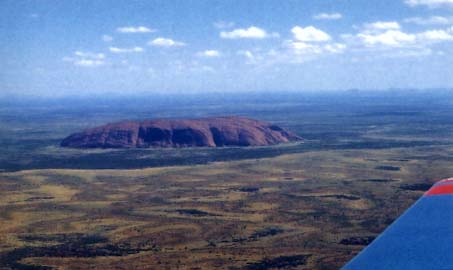 Ayres Rock
From Timber Creek we travelled to the West to Kununurra, a center of the region with a very busy airport. There Juliet caught a few of the elusive Barramundi.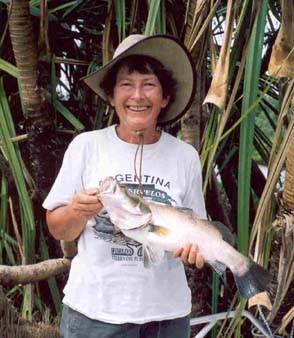 On the way to the Kimberly coast the aircraft produced its only glitch in the shape of rough running which caused us to land at Wyndham to change a fouled plug.
Wyndham used to be a pearling port, and later a center for meat export which has now become almost derelict. It would have been good to have some time to look around.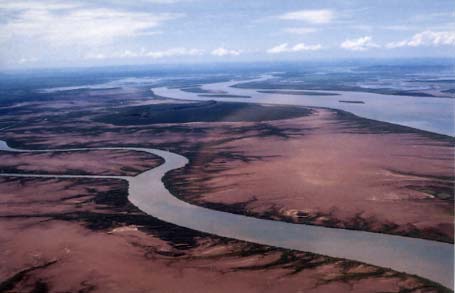 Estuary of Ord River near Wyndham
From Wyndham we looked around the Kimberly coast, then back over Kununurra to Lake Argyle, a huge reservoir on the Orde River used for irrigation, then south over the Bungle Bungle ranges to Halls Creek on the fringe of Gibson's Desert for fuel and the night.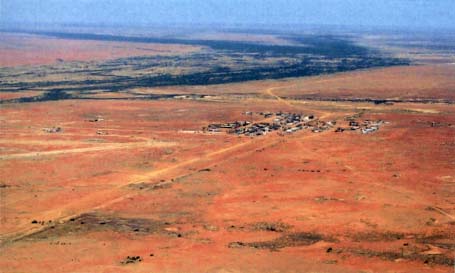 Oodnadatta
The next day we travelled to Ayres Rock. We circumnavigated the Rock and the Olga ranges before landing and refueling, then on to Oodnadatta, a very run-down town with a decaying airport and a derelict railway line and station.
It was an important railhead on the old 'Ghan railway line between Adelaide and Alice Springs, but it was bypassed when the new line was built in the fifties. The railway line was named for the Afghan camel drivers who pioneered land transport in the early days.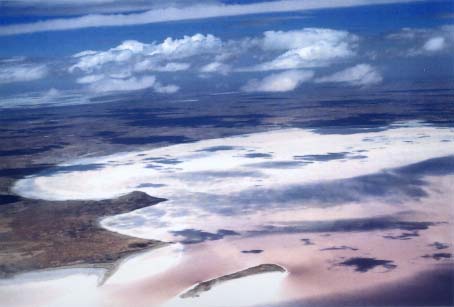 Lake Eyre
After a night in the pub, we refueled and travelled home via Broken Hill. On arrival home we had traveled around seven thousand nautical miles with no aircraft problems other than a fouled plug and the landing gear circuit breaker popping occasionally in turbulence.
Truly a magic carpet.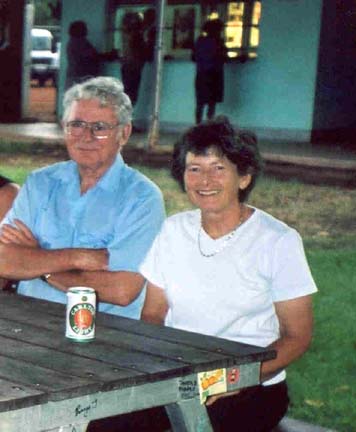 Ian and Juliet Ferguson