| | | |
| --- | --- | --- |
| | Fanie Hendriks | |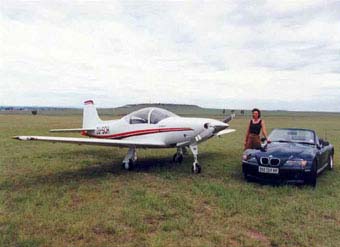 It was with great excitement then, when on the 20th of November '99, we celebrated the completion with a daylong party, around the Falco, attended by 160 guests.
I planned the first flight for the 1st December but due to bad weather we got our first chance only late the afternoon of the 15th December. The test pilot Brian Zederberg, (with more than 180 aircraft on his license) took it up and all went well. Due to the rain we could not do much of the testing as we got only enough time for three short flights.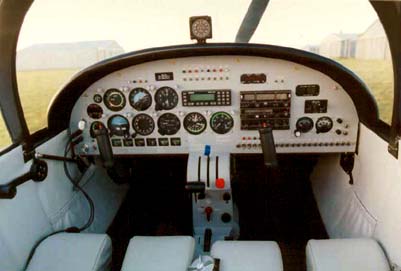 Due to much rain and unusually bad weather we got our next chance only on the 20th of January. We had good weather and could do most of the testing. I also got my conversion during that weekend.
The Falco flew like the dream I had had for 15 years, she handles very responsively and is very fast. We have not done any speed tests yet but I constantly see 175 to 180 knots ground speed on the GPS.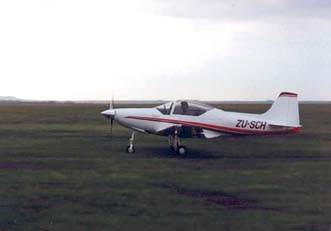 We live in the countryside and with open skies next to the runway I get a lot of flying done.
I now have 26 hours on the plane and with the sun only setting at seven each evening, I get one hour or more in every weekday and many more on weekends.