Dave McMurray sold his Falco to James Tseliki in October 16, 2014.
She will remain in the U. S. until spring, when Peter Lert is scheduled to prepare and ferry flight her to England. After getting to know James over the last couple months, I am happy that she will have an exceptionally good home.

As for my involvement with you and the other falcopheliacs, (I think that is your terminology) it's been an interesting, sometimes frustrating, but overall fulfilling 30 years. The relationships developed are life long, and Kate and I cherish every one. As all who have been bit by the Falco bug, it will be enjoyable to follow the efforts of those who have come after that first West Coast Fly-in held in Grants Pass Oregon. That's where I got bit, and without those annual events, I wouldn't be writing this today.

Dave McMurray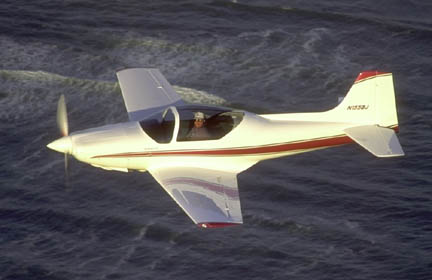 I was up in bed about 10 years ago and turned the page of an aviation magazine and here was Karl Hansen's Falco, and I said 'Look at this beautiful little airplane, Barb'. She said "What is it?", and I said it's all wood... "Why don't you build it", she said, and I said "I think I will." And that's how it started—a picture of the aircraft and the ageless beauty of it. And that's the reason it's 40 years old and is still being praised.
Dave McMurray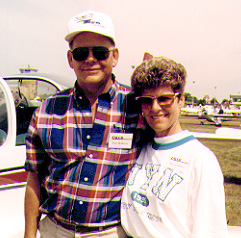 Dave McMurray
Dave McMurray is a contractor in Eureka, California. Office: (707) 443-3088, fax: (707) 445-5790, Cell: (707) 496-4592 email: falco155dm@bendbroadband.com and falco155bk@suddenlink.net
Articles
First Flight, 155BJ