| | | |
| --- | --- | --- |
| | Falco Out of Africa | |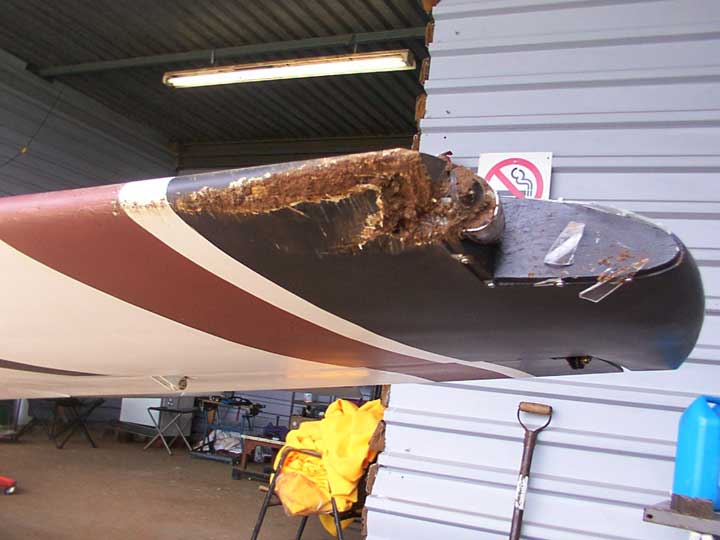 Late 'Breaking' News
April 22: The third flight and first with gear up took place yesterday so Brian Zeederberg took me up for the first time in the fourth flight, also late yesterday afternoon. All was fine until landing, when the nose gear collapsed. I don't know yet what went wrong.
April 26: The gear collapsed because the tubing in the upper drag strut, through which the bolt goes to form the hinge with the lower strut, had only been tacked in place and never fully welded. I did not spot this. The welder emigrated to Australia three years ago so no recourse.
It seems I have been very fortunate: Brian recognised the problem very quickly, yelled at me to climb into the luggage bay, stopped the engine and got the prop horizontal. The makers have confirmed that the prop tip damage can be repaired, and they are busy with that. The upper drag strut brackets at the firewall got bent slightly but the firewall is not damaged, and I have repaired one bracket so far. I am busy with the upper strut, straightening the slightly bent tubing and machining a new hinge point from solid material. This will be welded into the 'u' shape on the strut left after cutting off the damaged piece.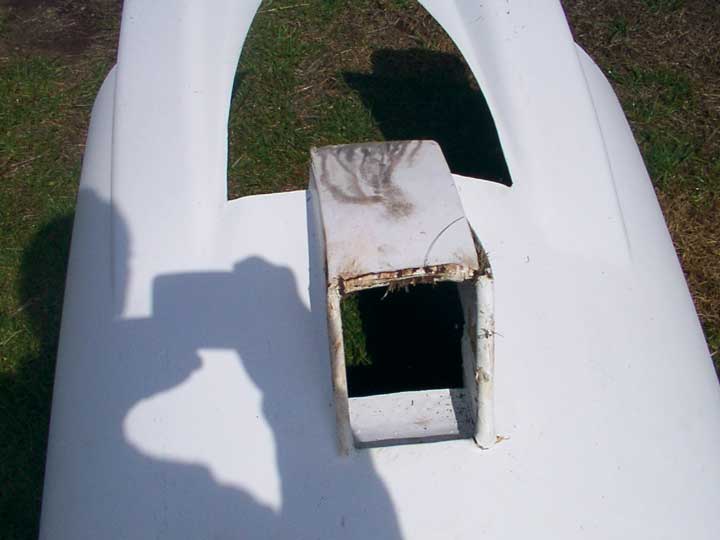 | | | |
| --- | --- | --- |
| | Cowling air intake damage. | |
The radio frequency selector switch was destroyed by my feet pushing against the panel to stop myself going through the windshield but I was able to get a new one on Monday and I have installed that.
The nose gear fork was bent into a shallow 's' but I have straightened that successfully and am busy removing the paint to carry out crack detection tests.
Fortunately the Ellison was untouched although the air intake box was distorted but repairable. I think the most difficult task ahead is repairing the wingtip. I will probably have to make a partial rib and scarf in a piece of sheet to the underside.
| | | |
| --- | --- | --- |
| | Upholstery and luggage compartment | |
June 18. Very glad to report that we flew again today.
Kept the gear down and we were in the air for 20 min before darkness started to interfere. We plan to do ground retraction tests again tomorrow after which we'll do a longer flight because the second oil cooler has made all the difference.
Observers all comment on how sweet she is sounding and how good she looks in the air.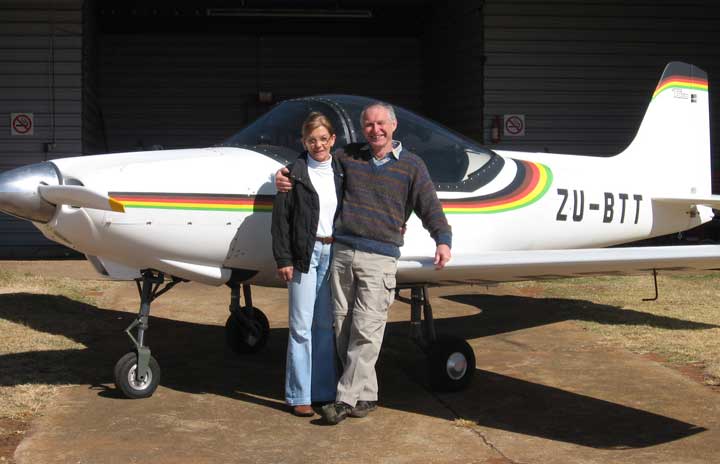 July 27. Just a quick update. Now have 12 hours in the air of which I can now log two (owing to the need for my instructor to be rated first - only just happened). In those two hours, did 14 circuits!
The engine is starting to run more freely now.