| | | |
| --- | --- | --- |
| | Mel's Tailstand Incident | |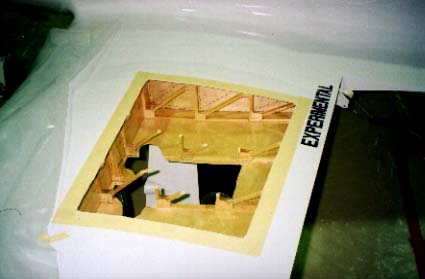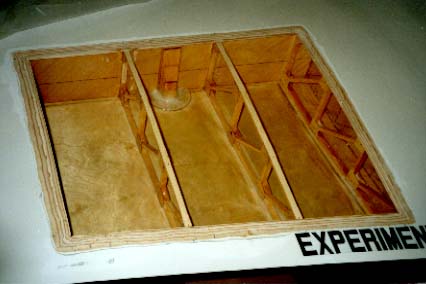 Damage to the left wing and then wing the ribs and bottom panel installed.
The toughest job was repairing the wing damage. The top and bottom skins of left and right wing were replaced from rib #3 to rib #6, from front spar to aft spar. Scarfing the wing panels on the aircraft was a tedious/difficult chore. Ribs #4 and #5 were damaged and had to be replaced from main spar to the aft spar, both wings.
The wing ribs were built up from the prints from the main spar to the aft spar section only. I sealed the top and bottom panels with deck cloth before putting them on the aircraft as it is extremely difficult to fiberglass upside-down.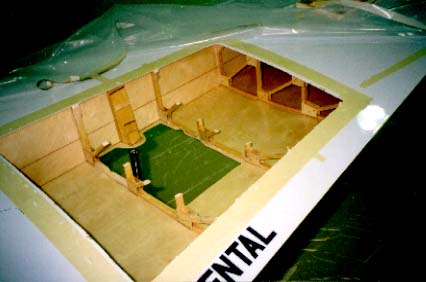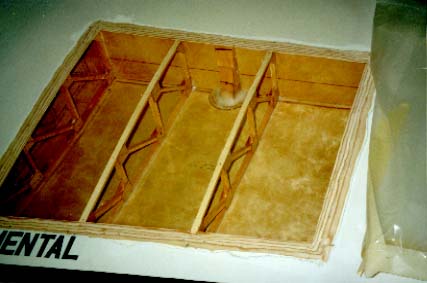 Right wing damage and with ribs and bottom skin panel installed.
The nose gear doors were built using the patterns for the original doors, starting out with foam cores, sanding to shape, glassing the outside, then hollowing out the inside and glassing the inner surface after installing spruce strips for attachment hinges and then fitting to the aircraft.
The lower engine cowling was repaired by laying up multiple layers of fiberglass on the inside and blending the edges of the fiberglass to the cowling. The outside was then sanded to the new layers of fiberglass and then adding additional layers of fiberglass and sanded to shape, filled, and painted.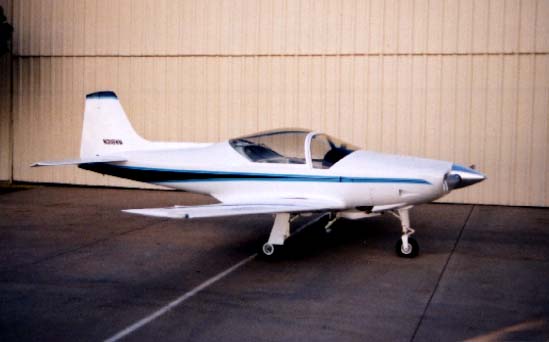 It is a pretty airplane!
At this time, unless I showed you exactly where the repairs were made, you would not be able to locate the repaired areas. The aircraft looks great and flies great. The entire incident was caused by a faulty spot weld on the aforementioned tailstand, something that should never have happened, but I am amazed did it not happen sooner as the tailstand was in use for approximately one year.
The entire operation, with my son and I working together, took about 900 man-hours and that includes the finishing paint job. We started the repairs on October 29 (day of incident) and flew today, January 15, 2002.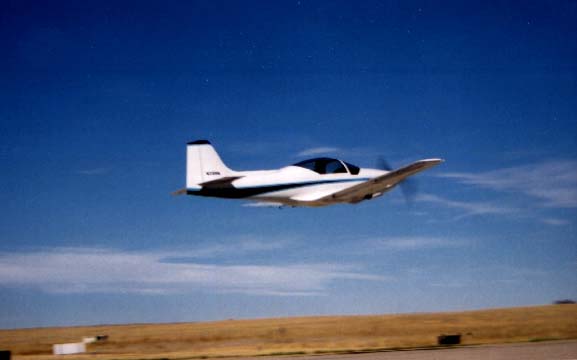 Back in the air.