Eduardo Letti and Telvio Santos plan to fly Falco N627SF to Brazil departing on Tuesday Nov. 26 around 8-9 AM
Eduardo advises that the planned route of the ferry flight is:
KHSD (Sundance Airpark, Oklahoma City)
KFYE (Fayette County Airport, Somerville, Tennessee)
KCRG (Jacksonville Executive, Jacksonville, Florida)
KFXE (Fort Lauderdale Executive, Florida -- US exit point)

MBPV (Providenciales)
MDPC (Punta Cana, Dominican Republic)
TNCM (St. Maarten)
TGPY (Granada)
SYCJ (Georgetown)
SOCA (Cayenne, French Guyana)
SBBE (Belem -- Brazil entry point)
SBPJ (Palmas)
SWNV (Goiania)
SSZW (Ponta Grossa)
SSNH (Novo Hamburgo -- final destination).
Foreflight is showing 5,535 nm, 277 gallons of fuel and 34 hours 36 minutes of flight time.
It's going to be quite some adventure. Eduardo is the pilot, Telvio the copilot. No ferry tanks.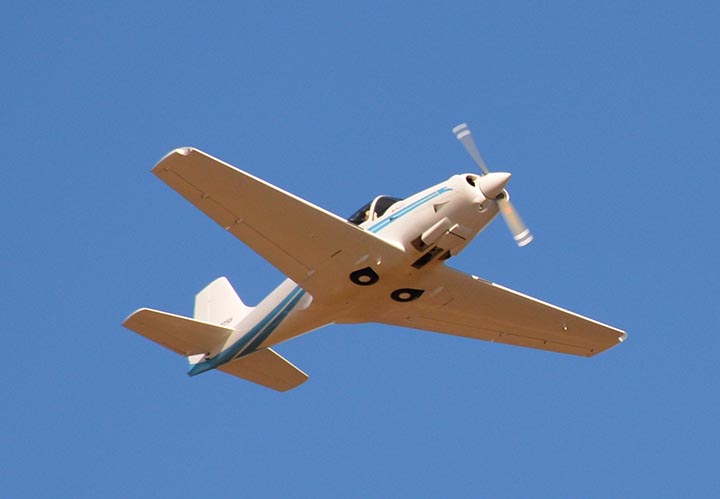 Febrary 11, 2015: Falco N627SF is in Londrina (SBLO), Brazil. The import procedure and inspection will happen there since Telvio's home airport (SSNH) is just a little grass strip with no customs representative on-site. That was a request of the customs department.

So for all purposes the ferry flight is complete. Once it goes thru the process of obtaining its new Brazilian registration (PR-ZSF) and inspection by ANAC it will be flown to SSNH, its new home base.

Eduardo Letti