Joel Shankle
Final Assembly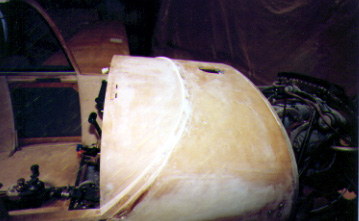 Fitting the upper fuselage for the windshield.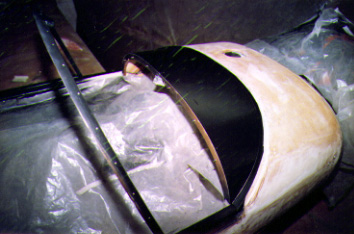 Dull black paint goes on.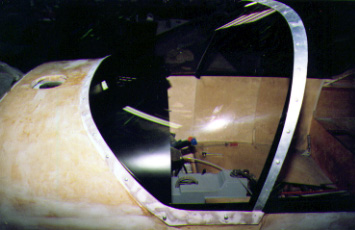 Installing the fairing around the windshield.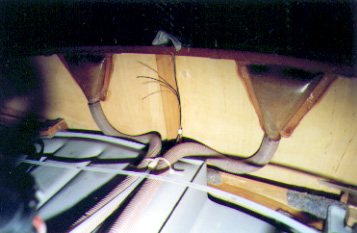 This is looking up from the cockpit floor at the windshield
defrost vents. The front fuel tank is at the bottom of the photo.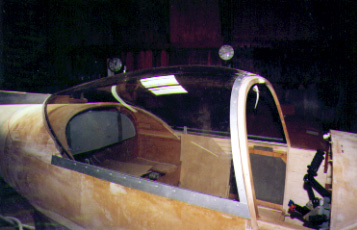 Fitting the windshield bow to the canopy.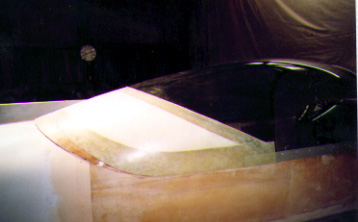 The canopy skirt fairing goes on.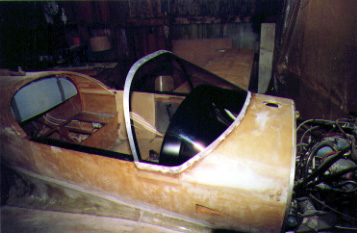 The windshield is complete now.

And, of course, it needs a bit of polishing.
Go back to Joel Shankle