Factory Falco
Plywood Butterfly Reborn
by Budd Davisson
Reprinted with permission from the March 2005 issue of EAA's Vintage Airplane magazine, and author Budd Davisson. Visit www.vintageaircraft.org for information on EAA's Vintage Aircraft Association, and www.airbum.com for more stuff than you can imagine from Budd Davisson.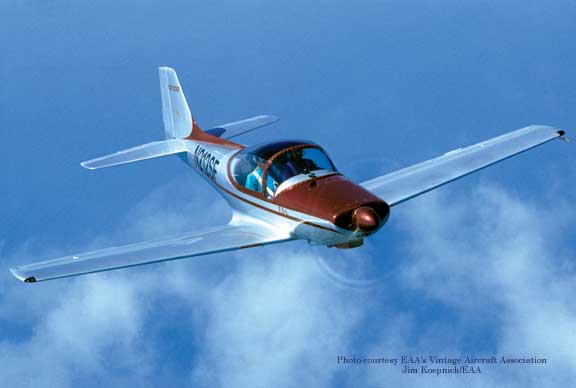 Sometimes it's difficult to decide which is most interesting: an airplane's erratic passage through history, the passion that an airplane engenders in an individual, a blow-by-blow accounting of a problematic restoration, or the thrill of slaying a paperwork dragon to get the airplane certificated. In the case of the Stamsta family Falco, the tales are so closely interwoven that the telling of one tale absolutely requires telling the others.
Marc Stamsta is the quintessential craftsman in that, without saying so in so many words, he feels his days are best invested when they end with something he has crafted with his own hands. His life story leads up to the restoration of one of only two factory-built Falcos on American shores and the only one that isn't in the experimental category. But we're getting ahead of ourselves.
Marc was born in Milwaukee and now lives on acreage behind the two-room, 1890 schoolhouse his parents converted to a house where he was raised. Right from the beginning it was obvious he'd look at life a little differently.
"My mother," he says, "is a fiber artist who works in weaving and paper. She even makes her own paper, and it's not unusual to see her wading around in vats of paper pulp. I guess that kind of hands-on creative thinking was part of my upbringing."
When Marc graduated from high school, he went to a technical college for two years for industrial engineering, but almost as soon as he graduated, he went his own way.
"I started making harnesses for carriages," he laughs. "In fact, we made a lot of very high end rigs for people like the Rockefellers and the Queen of England. I did that for 14 years."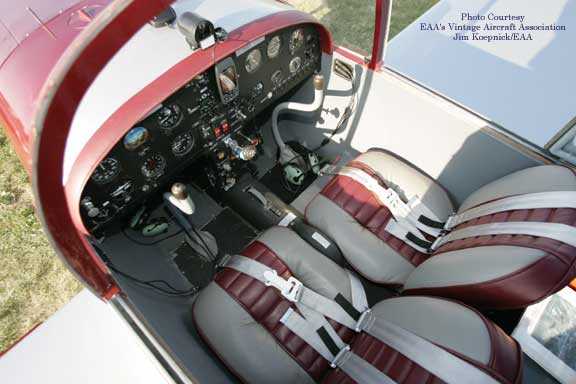 While he was working leather, some part of his brain was becoming infected with the concept of flight.
"I don't know exactly when or why I decided I wanted to fly. It's just always been there. In fact, almost as soon as I started getting into aviation I discovered the Falco, and that's the first true airplane I ever actually wanted."
The Falco was, and is, a legendary design by Italian designer Stelio Frati. Stelio is renown for his ability to design aircraft that are works of art and that fly even better than they look, and they look great. The 150-hp, all-wood Falco has made inroads in the homebuilt market because of the efforts of Virginian Alfred Scott, whose Sequoia Aircraft re-worked, with Stelio's blessings, the plans for the Falco. Sequoia Aircraft now produces kits and drawings. (While Alfred did the actual pen and ink drawings from the Stelio-supplied copies, he'll be the first to tell you that well-known aeronautical engineer Dave Thurston is the man responsible for the actual redesign work on the Sequoia Falco series.)
At the time Marc discovered the Falco, he was just dipping his toes into aviation by starting out in ultralights.
"Since I was 19 I had been building wooden canoes and kayaks and had worked a lot in fiberglass. This morphed into a side business building dune buggies, and I traded a dune buggy for a weight-shift Quicksilver ultralight. I didn't know how to fly, but little by little I taught myself the basics and pretty soon was flying it quit a bit.
"In 1982 I decided to go for my private pilot license, so I did a bunch of self-studying and passed the written first time around. Then I went to Texas and in 14 days flew 40 hours and passed my checkride."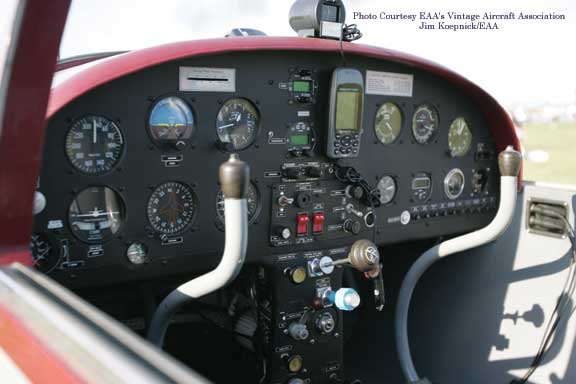 Go back to Marc Stamsta