Andrea Tremolada
Rollout Event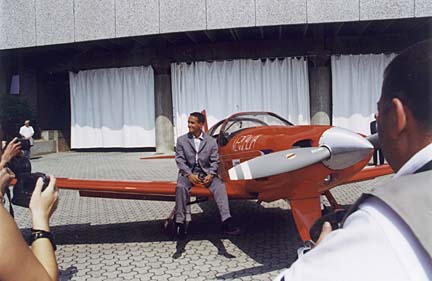 June 1999, Andrea introduces the Falco to the Italian press.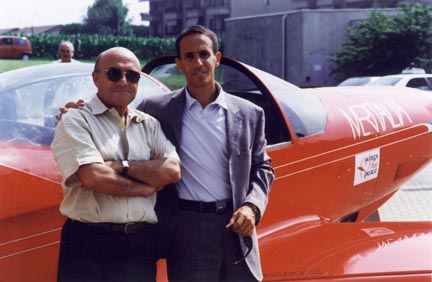 Giulio Meroni and Andrea Tremolada
Mr. Meroni owns the furniture plant where they built the Falco.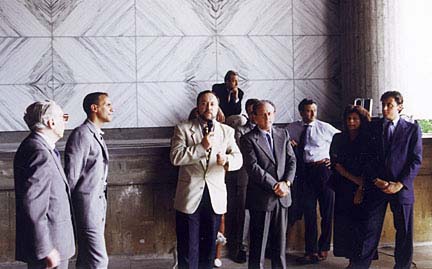 Stelio Frati and Andrea Tremolada listen as... hey, Andrea, who are these people?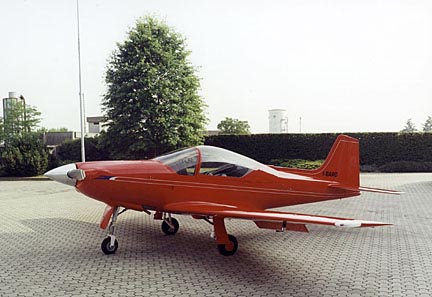 The Falco is a beauty
Following this event, the Falco was flown beneath a helicopter to the airport.