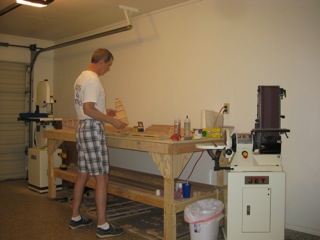 Kelly in his shop
We are out of the apartment and have finally moved to a house with a garage. I have reset-up the workshop and now I am back in the wood chips. I have finished the tail group and wing ribs. Currently working on the fuselage frames, I have finished two of the easy ones. It is great to get back on track after that 9 month delay in the apt. Having a great time with the Falco. I have attached a few pics of my progress for you.
Kelly Eberle
Kelly Eberle is an engineer/designer in Lewisville, TX. eberle1958@msn.com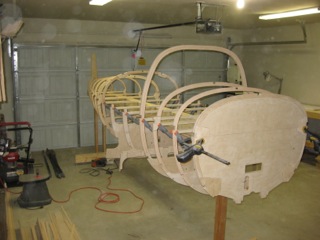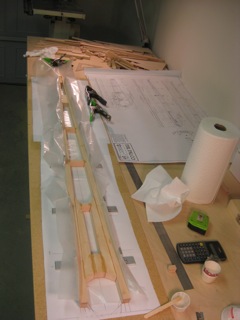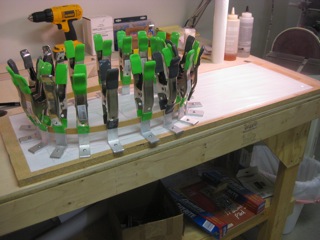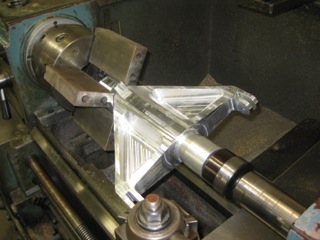 In his day job, Kelly does a lot of cnc programming to machine parts, and he has machined the nose gear trunnion, upper drag strut and landing gear housing from a solid block of 6061T6 using programming he wrote.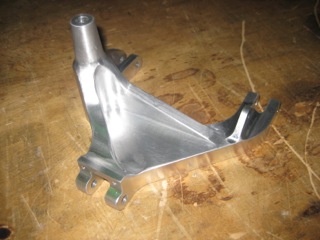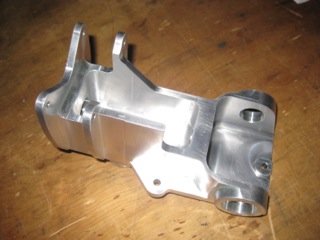 With the proliferation of cnc milling machines, machining centers and lathes, this type of thing is now a practical alternative to a casting, and going forward we will be encouraging builders to share cnc programming with each other. -- Alfred Scott