| | | |
| --- | --- | --- |
| | Cecil's Speed Mod | |
by Cecil Rives
This article appeared in the September 1997 Falco Builders Letter
The advanced builder memo "Chapter 48, S-p-e-e-d" mentions Karl Hansen's solution for sealing around the nose gear upper drag link. This was an arrangement of seals made from baffling material which overlapped each other and through which the drag link traveled while retracting and lowering the nose gear.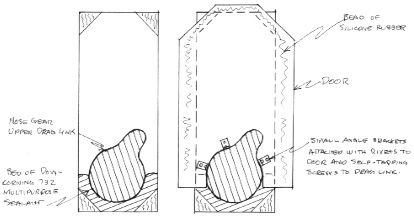 I was never satisfied that this was an especially efficient seal, so I designed the following alternative.
The slot in fuselage frame #1 through which the drag link travels is about 40 mm wide and 100 mm long. When the gear is retracted, the drag link rests about 5mm from the bottom of this slot. A bed of silicone rubber (Dow Corning # 732) is made in the bottom of the slot while the gear is in the retracted position.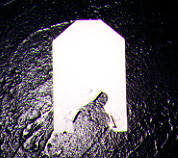 When this has cured, the door (made from .040" aluminum) can be installed on the drag link with three small angle brackets. This will cover the upper part of the slot.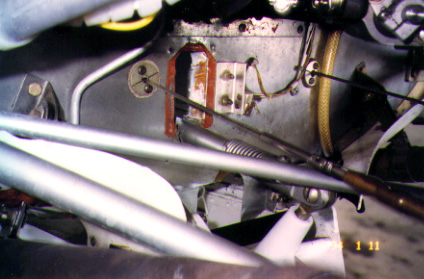 A thin bead of silicone can be applied to the remaining outline of the opening which should provide an almost perfect seal for the door to rest against when the gear is retracted. Obviously, when the gear is down the door will be open. This will only increase the drag which normally will be welcome in a landing configuration.
Does this mod result in a speed increase? It probably does to some extent. However, I have no data to prove it. Anyway, it's a small, easy project for some winter day.