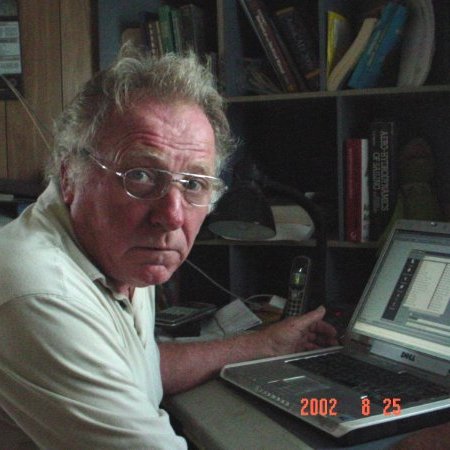 Fred Jiran
Fred Jiran has been making composite parts for the Falco beginning in the 1980s when we first started selling plans and kits for the Falco. He is an expert on composite aircraft construction dating from when he was hired by a Swiss sailplane manufacturer to perform control surface modifications to avoid flutter problems on DIAMANT sailplanes. Fred trained at three of the then current sailplane manufacturers: Flug und Fahrzeug Werke (Diamant), Shempp-Hirth (Cirrus series) and Glasfluegel (Libelle, Kestrel etc.). Being certified as a :factory authorized repair man by these companies, he set up shop as Fred Jiran Glider Repairs in Mojave, CA. This was next to Burt Rutan's shop, and Burt was intrigued with the sleek composite sailplanes. Motivated by what he saw on the European sailplanes in composite construction, he then designed the first of his fiberglass designs, the VariEze, and Fred built the cowling molds and jigs to make the fiberglass landing gear legs and many other components.. Thus, Fred could claim to be the father of composite "homebuilt" airplanes, but he's a modest man and doesn't make such claims.
We worked with Fred on the Falco composite components, starting with the cowling. Making a cowling mold is a difficult and expensive process, and working from our carefully dimensioned drawings, he was able to make the cowling plug and mold without having to go back to make changes. This is no small achievement. In all, the Falco cowling mold cost about $30,000. Nothing 'ez' or inexpensive here!
To insure that Falco builders and pilots will have a source of parts into the future, we have turned ownership of the Falco molds over to Fred, who has had them all along.
Fred plans to do a run of Falco components each winter, while not working on his primary project: a 97ft ocean-going sailing catamaran. (See: www.codevco.ws)
He will need orders for the parts in advance in order to set up for small production runs.
It's been a pleasure to deal with Fred over the years. He only does high quality work. He's a lovely guy, a bit eccentric, and he's not actually looking for any pen pals, so best to send him your orders and wait for the delivery.
Alfred Scott
Composite parts available are:
Falco Cowling.
Includes Upper Cowling, Lower Cowling, R.H. Cowling Door and L.H. Cowling Door.
The lower cowling has integral reinforcemtns at the edge with the door.
The upper cowling has integral reinforcements at the edge with the door, and has internal fairings over the air inlets installed.
These are the parts formerly sold with F.8L Falco Kit No. 813-1 Cowling and Equipment (Shipping Ticket)
Wing Fairings
Six parts,same as previously sold by Sequoia Aircraft.
Falco Seats
Includes two seats, P/N 828-1 and 828-2.
These are the parts formerly sold with F.8L Falco Kit No. 814 Seats & Equipment (Shipping Ticket)
P/N 878 Canopy Skirt Fairing (for Nustrini Canopy installation)
Same as formerly sold with F.8L Falco Kit No. 807-2 Canopy Equipment - Nustrini Modification (Shipping Ticket)
Wheel Well Doors
Includes P/N 836-7 and -8 Main Gear Wheel Well Doors (shown on sheet G19) and P/N 842-3 and -4 Nose Gear Wheel Well Doors (shown on sheet A4).
Please note that these are wheel well doors and not the gear doors. These parts have never been included in any of our kits before, and the main gear wheel well doors are more deeply ribbed and reinforced than shown on the drawing. These molds were used to make a few gear doors in the past for Steve Wilkinson and Pawel Kwiecinski.
To order, please use this order form:
Composite Development & Consulting
1324 9th Street
San Leon
TX 77529-2836
(281) 339-2537
(832) 561-2371
fredjiran@codevco.ws
Falco Components Page