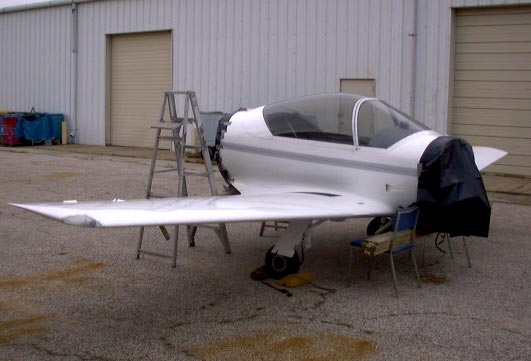 The first step on the trip from Texas to New Zealand -- dismantle the Falco.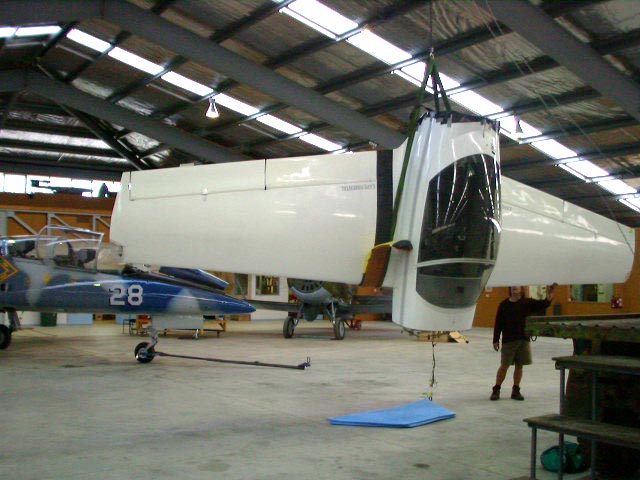 I had spent some time trying to work out how to get the aircraft to New Zealand and after studying the plans and making some careful measurements realized that I could by taking the tail off at the No 8 frame and completely clearing the firewall forward get the body into a 40' hi cube container with about 3/4 " to spare. After it was in the container we had an extra 4" due to the door frame.
Ray Mulqueen of the Alpine Fighter Collection (Warbirds over Wanaka) here in Wanaka provided me with a contact in Houston: Charles Hutchins. After a number of emails and phone calls Charles had arranged for me to use the "Confederate" hangar at Ellington field and "assistance" as well. With that in hand I flew out of Queenstown via Auckland, LAX, to Dallas, hired a car and drove over to Mineola. I arrived at midnight from that non-stop journey to meet Thomas at his hangar. He had a campervan in the hangar as well and that's where we spent the night. The following morning after dropping the "rental" off at "Tyler" we did a few circuits and I then flew down to Ellington Field (1 hr 25 mins) in Houston.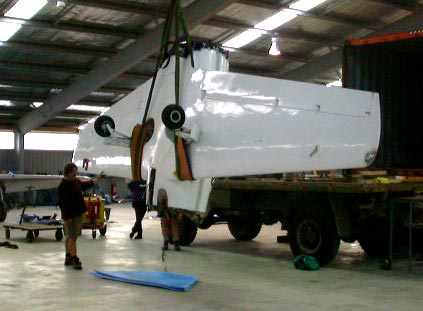 Robert Bowline (fabulous guy and enormous help) who was Charles Hutchins hangar neighbor met me, and we got the Falco into the "Confederate" park. Also found a motel for me and arranged to meet the following morning. We (but mostly Robert) took the tail and the engine off on Saturday and on Sunday with further assistance from Tom Newton loaded it into the container. Tom worked the hoist and I have to say if anybody needed some expert help in that field then Tom is your man, as it was fairly tricky getting it in with such fine tolerances.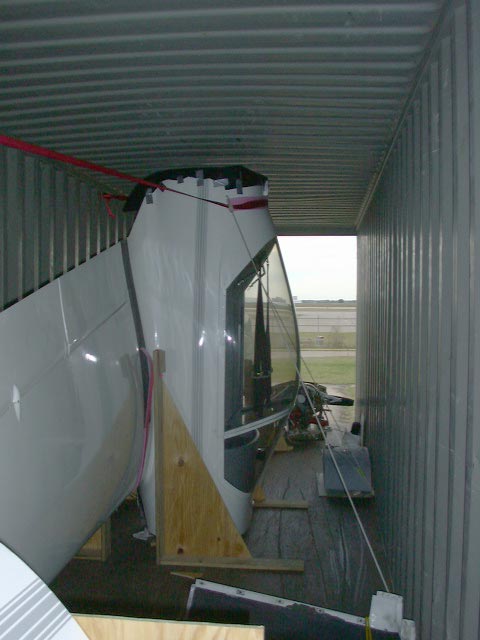 I made up supporting structures in line with what Ray Mulqueen uses when he moves his "warbirds" around and the proof of how good they were was when it came out of the container unmarked.
The tail went in on the diagonal and I used the same eight frame bolts to tie it to a plywood frame which was screwed to the floor.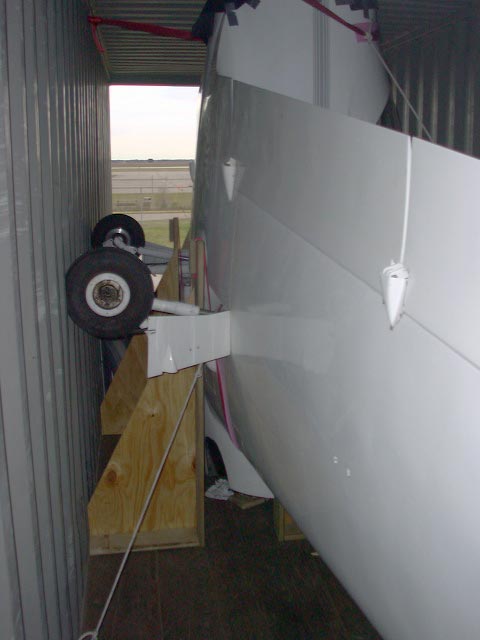 The Falco in the container