| | | |
| --- | --- | --- |
| | Flight to Papua New Guinea | |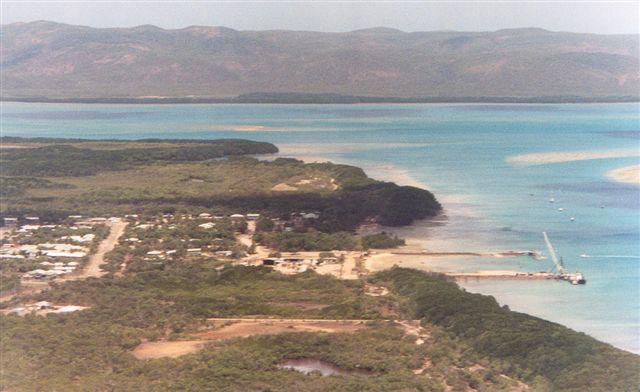 Horn Island
I left home on 22 Aug. and picked up Rudy from a crop-duster strip about 90 miles north at Coleambally. From there we tracked direct to Cunnamulla in Queensland for fuel. We traveled 493 miles over brown, dusty drought stricken country all the way and more of the same onward to Hughenden another 448 nautical miles north for fuel and the night. Hot and dry. A taxi took us to a motel near the main street, a $16.00 bed and breakfast. In the morning before departure we admired a full sized dinosaur in the main street before departing for the aerodrome. The area is famous for the fossilized record of a dinosaur stampede.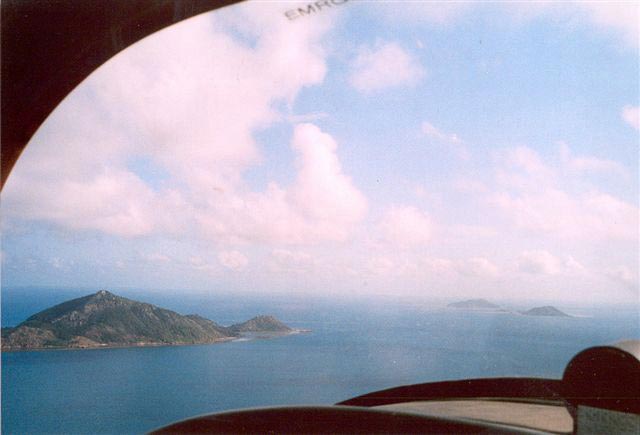 In Torres Straight
On to Cooktown on the coast of North Queensland above Cairns. This leg was more varied, taking us over mountainous and forested tropical areas with few potential landing grounds apart from the occasional station strip. Distance 335 miles.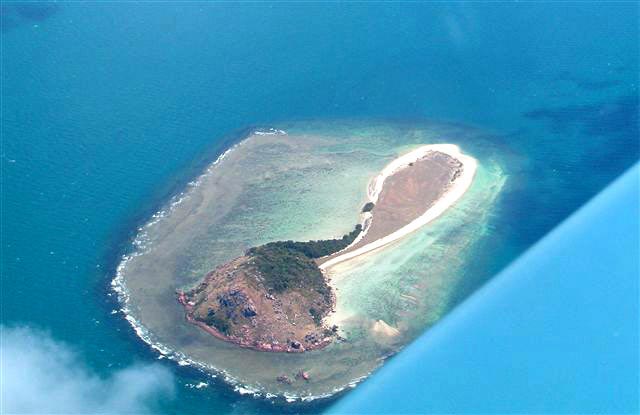 Islares Straits
Cooktown was named for Captain James Cook who sailed into the estuary of the Endeavour River in 1770 for repairs as he had struck a reef off the coast nearby. It is a very picturesque town with wonderful fishing.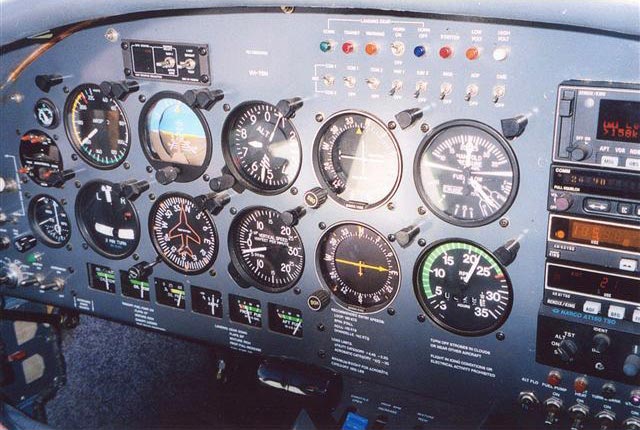 Instrument panel cruising. Ian just had to let everyone see his speed. Looks like 160 knots indicated.
The aerodrome here is green and pleasant, in contrast to the country we had recently left. Large trees shade the terminal building.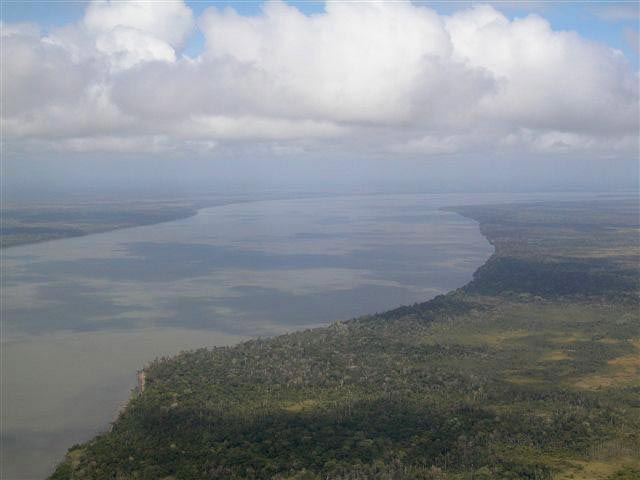 Fly River
The fuel man was refueling a helicopter on our arrival. He offered to call a taxi for us, as the aerodrome is a long way out of town. I thanked him, and said that that would be good if this gentleman (the helicopter pilot) can't give us a lift. The man said "Oh well it's on my way so OK." We were dropped next to the main street.
Next morning, on arriving at Cooktown Aerodrome, we requested fuel only to be told we had to buy by the drum, 44 imperial gallons, rather more than we could fit on board. I asked that the drum be stored suitably marked for my return.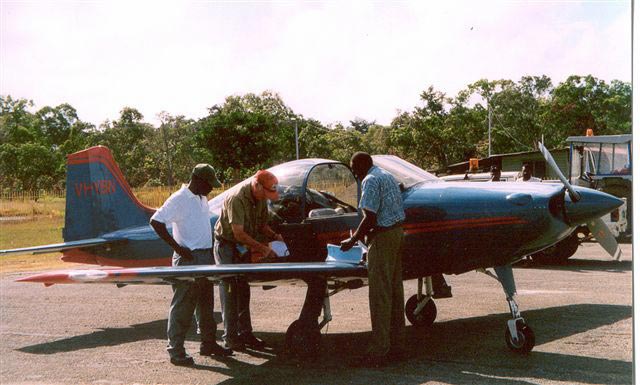 Go back to Ian Ferguson