| | | |
| --- | --- | --- |
| | Flight to Papua New Guinea | |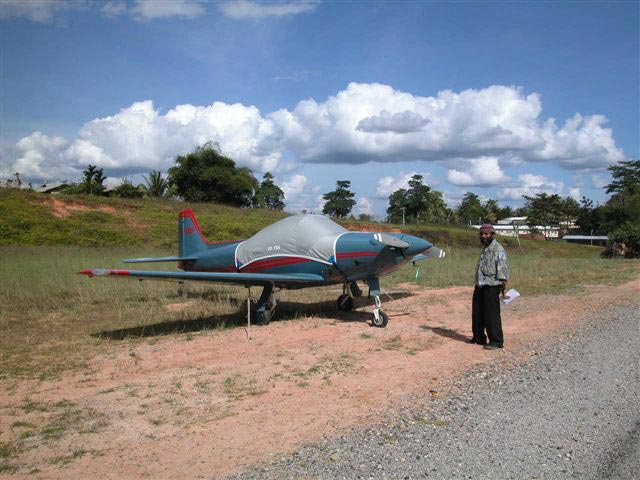 Falco with security guard at Kiunga
The next segment was to Horn Island a further 352 miles north. This is an island off the tip of the Cape York Peninsula and our last port on Australian Territory.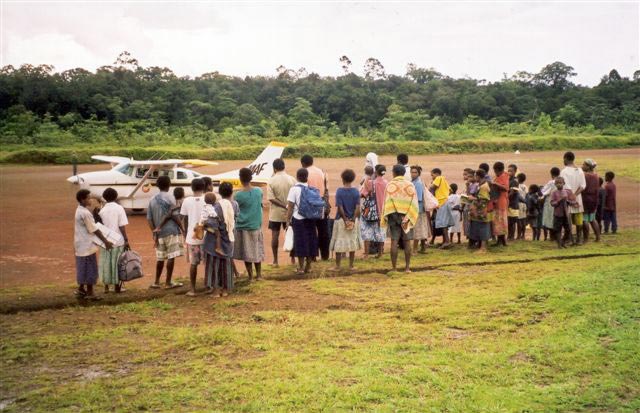 Missionary Aviation Fellowship at Tarakbits
The flight to Horn was over forest and hills and along the coast with blue and green seas and reefs in sight. We passed Lockhart River with a very large metal strip and a very small settlement. This and other strips, including Cooktown, were built during the war as stepping stones for warbirds on the way to battle. The jungle and hills in the area contain the wrecks of some of those who became lost on the way. Then we passed over Bamaga another long sealed strip related to an aboriginal settlement.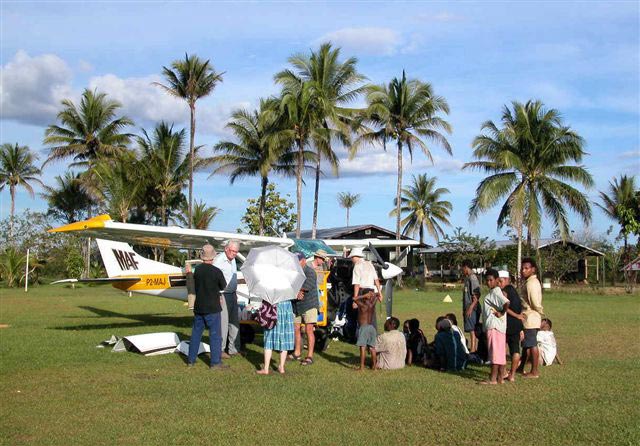 Missionary Aviation Fellowship at Rumginae
Horn Island was a wartime base from which aircraft fought over New Guinea. The jungle on the island was littered with wrecks of aircraft, most of which have now been removed. Rudy and I took a ferry to Thursday Island, an old pearling port a few miles away, for accommodation, unnecessary as it turned out. We marked time for a couple of days until clearance into Papua New Guinea became valid on 26 Aug.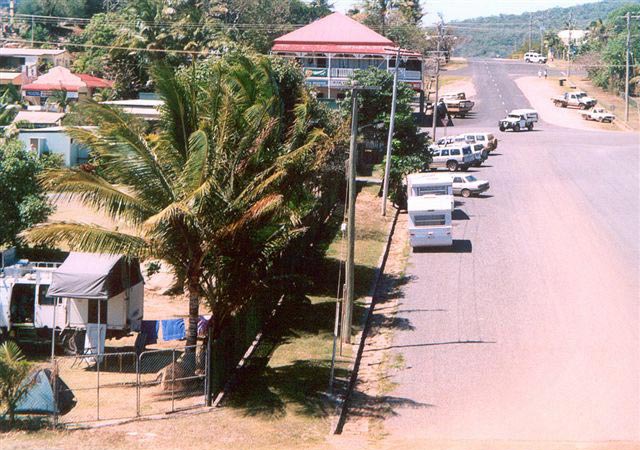 Main street from motel window
From Horn Island our path took us over blue and green seas, and many of the Torres Straight Islands and reefs to Daru in PNG to clear customs. A mere 106 miles. No bother here. We stayed only long enough for the formalities and then went on 206 miles to our destination, Kiunga on the Fly River. The terrain on this leg was even more forbidding than usual as it consisted of swamps and timber with only an occasional village on lakes in the distance, there are no roads and the only available radio contact is with aircraft that happen to be in the air.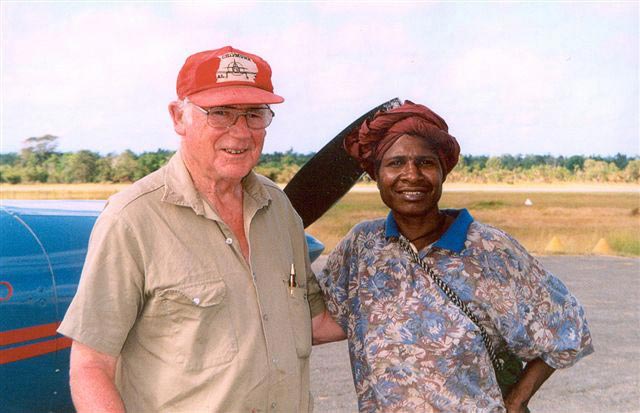 Go back to Ian Ferguson