| | | |
| --- | --- | --- |
| | Across the Tasman Sea | |
by Ian Ferguson
This article appeared in the September 2004 issue of Falco Builders Letter.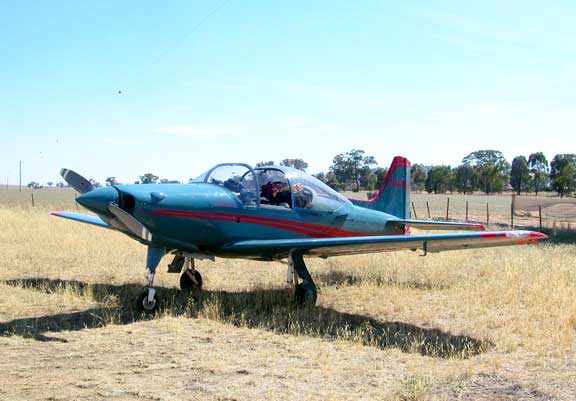 During the last meeting of the Falco group at Toowoomba, George Richards and Giovanni Nustrini let it be known that they were interested in holding a gathering at Ardmore, in New Zealand in alternate years. In order to support that idea, Juliet and I began to plan to fly over there.
The route involving the shortest over water legs, though rather a long way round, is via Lord Howe Island, an Australian territory, and Norfolk Island. The latter is a semi-independent territory with its own customs regulations. From Norfolk Island we would travel to Auckland to clear NZ customs, thence eight more miles to Ardmore.
The distances involved were to Taree on the Australian coast, 417 nautical miles, to Lord Howe Island 336, and then to Norfolk Island 484. The distance to Auckland from Norfolk Island is 585 nautical miles, around a third of that over land.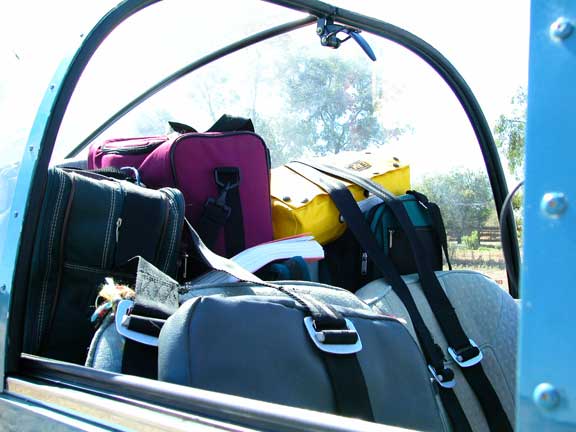 While it would be possible to make the journey on the standard tanks, they would not provide sufficient margin for a safe flight, so I set about the manufacture of a fiberglass tank to sit on the luggage shelf. This was not really a difficult job once the tricks needed to make the tank fuel-proof were mastered, with some professional help. The instructions in Tony Bingelis' book proved inadequate. [As he was building his Falco, Tony published many articles on how to do it his way. He wrote an article about building the fuel tanks of fiberglass, then threw the tanks away and made them of aluminium.]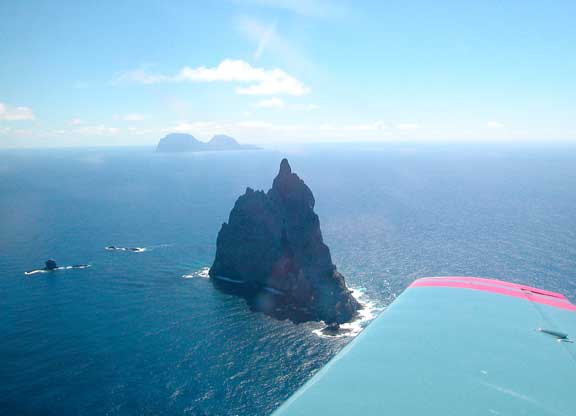 | | | |
| --- | --- | --- |
| | Ball's Pyramid and Lord Howe | |
Once the tank of 75-liter capacity was installed testing time came along. After a couple of short flights locally, we arose one morning and flew to a local town, Wangaratta, to fill up. We took off from there at around 10 AM and flew direct to Townsville on the Queensland coast, 1040 nautical miles to the North. Using economy power settings, we arrived there seven hours later with an hour's reserve left. Our average speed was around 149 knots with a fuel consumption of 28.5 liters (roughly 7 US gallons) per hour. On return we used higher power settings and traveled a less direct route, but we still arrived home with adequate reserves.
We left home on Thursday 4 Mar. in good weather flying over the bare and drought-stricken inland, and later the Blue Mountains West of Sydney. These mountains are not high, but are very rugged. I would prefer to land in the water any time. It was many years after settlement before explorers were able to cross them to the inland plains. Soon we were landing at Taree and preparing for a reasonably early start in the morning.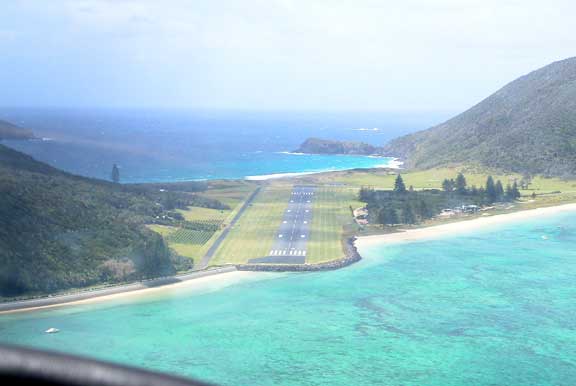 Go back to Ian Ferguson