| | | |
| --- | --- | --- |
| | Falco 567 ZU-SCH | |
by Fanie Hendriks
This article appeared in the March 2000 Falco Builders Letter
Ever since I can remember I have had a strong interest in aviation. That interest was turned into a passion when at the age of six I had my first flight squeezed into the single-seat cockpit of a Piper Super Cub cropsprayer spraying on my father's farm.
As the years went by, I pursued my passion for aviation by building and flying model aircraft. I got my PPL in 1982 and bought a Cessna 172 which I flew for 15 years, I sold it and bought a Partenavia 64B, an Italian design. From those early years of flying came my dream of building my own aircraft.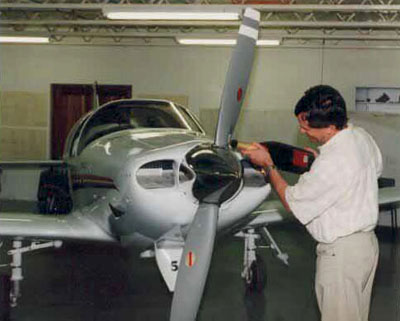 Fanie christens the Falco
In 1985, while visiting a friend we paged through lots of homebuilders mags looking for a suitable project to start on. I saw the Falco and thought it to be the best of all. My friend told me about a KR2 project that was for sale and which he thought of buying and planned to look at the following day. Imagine my surprise when he phoned me the next evening to tell me that "his" KR2 had turned out to be a Falco and that I should go and have a look at it!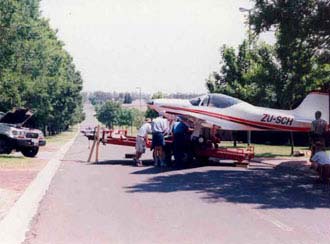 The Falco was at a very early stage of construction, but included with the plans were, what appeared to be most of the materials required to complete the aircraft, as well as a newly overhauled 160 hp fuel injected Lycoming engine. I decided to buy the project without any hesitation, from Errol Williams.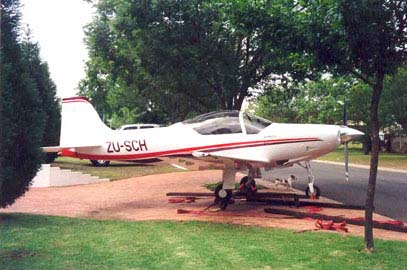 At that stage we had just moved from Johannesburg to Standerton in the countryside and were living in a small house with a small single garage. I bought a lathe and a milling machine (three-phase industrial stuff). I turned the garage into a workshop and started on the ribs and the hardware of the Falco. Making all of the hardware was really an enjoyable experience and made me appreciate the very high standard of the plans, to the last detail.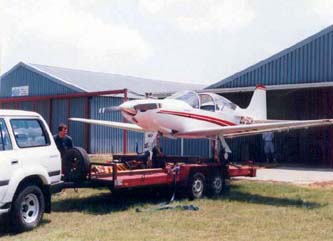 After looking in vain to find a large enough workshop, with an adjacent dwelling, we decided to build our own. In 1987, we moved into the new house and after another two and a half years of making all the woodwork in the house, I could start with serious building on the Falco.
I did it the hard way and with the exception of a few kits, built the Falco from scratch, exactly like a kit-built. It took me 12.5 years over a span of 15 to complete.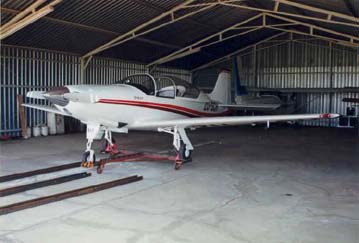 Most of the building was done in the evenings until late at night as my practice kept me busy from Mondays to Saturdays. I sacrificed most of my holidays to get some serious building done.
The Falco is fitted with a full set of wheel doors, a Century 1 auto pilot, transponder, encoding altimeter, Garmin 100 GPS, 4-cylinder EGT, Shadin fuel totalizer and G-meter amongst others. It is painted in Beechcraft white with red and burgundy trim. The paint is Courthaulds.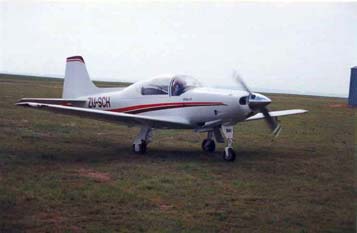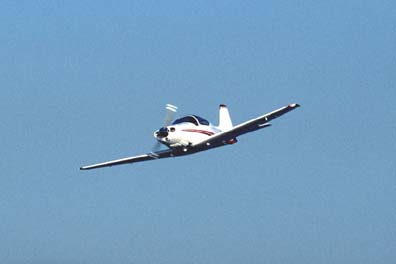 Go back to Fanie Hendriks