Joel Shankle
Fuselage Construction
Joel built his Falco before our construction manual was available and so he used his own assembly sequence. Indeed, many of the lessons learned by Joel made it into the Falco construction manual.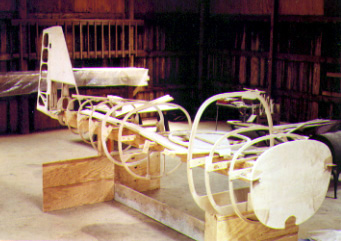 Joel assembled the fuselage, partially, in a jig.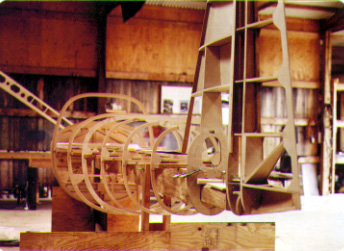 Here's the stabilizer and the fin.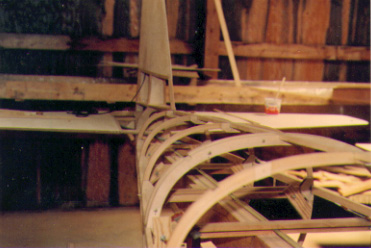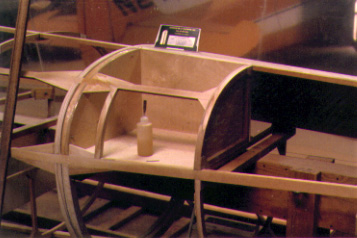 The battery box framing.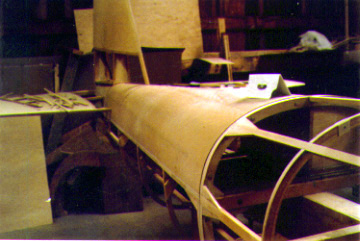 The upper fuselage skin goes on.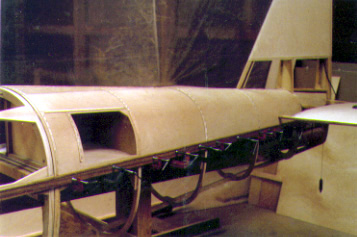 Note the nailing strips that are used when gluing on the skin.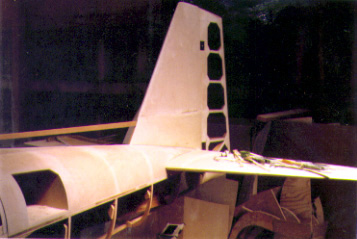 The base of the fin is skinned.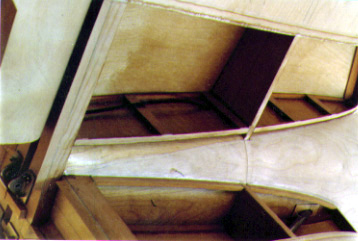 Here's the base of the fin on the right side.
Go back to Joel Shankle