Joel Shankle
Wing Assembly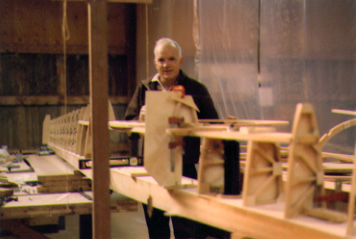 Joel starts with the wing leading edge ribs and the forward wing spar.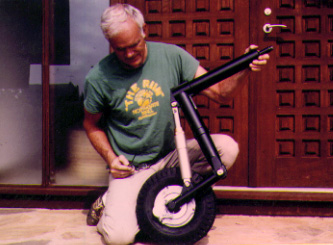 The main landing gear is painted and ready to install.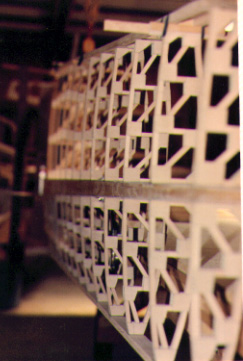 With the wing turned trailing edge up, the trailing edge ribs go on.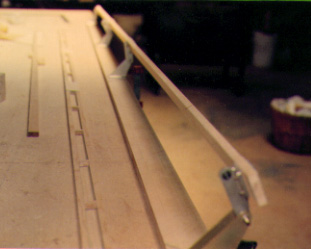 Check to make sure the aileron and flap hinges are properly aligned.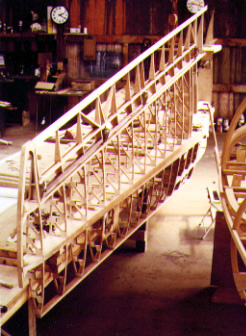 The aileron and flap ribs go in. (In the sequence now used, the aileron/flap
assembly is built and skinned before the wing is started--it's much easier that way.)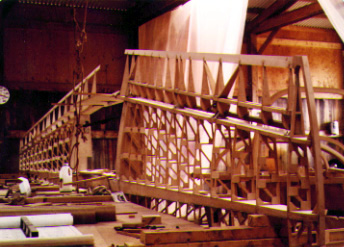 The flap torque tube goes in.

Here's a view at the center section.
Go back to Joel Shankle