Stabilizer Damage
After he arrived in Seville, Andrea discovered a crack in the lower skin of the stabilizer, on the left side of the airplane, between the forward and main stabilizer spars. This appears to have been caused by someone lifting the airplane or bumping it with their shoulder. In any event, the skin is a semi-structural fairing and this is not a cause for alarm.
Andrea has patched the crack with plywood on the inside and fiberglass on the outside. It only remains to be primed and painted.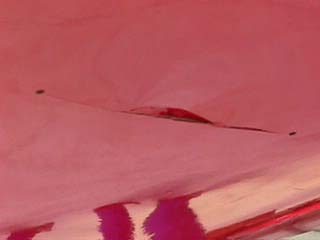 The crack as it was discovered.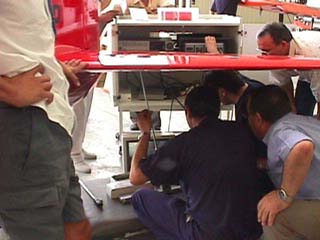 Borescoping the stabilizer.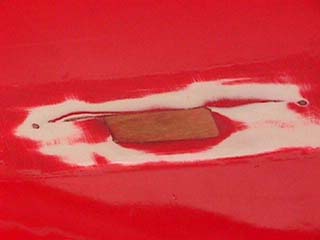 Sanded down and patched with wood on the inside.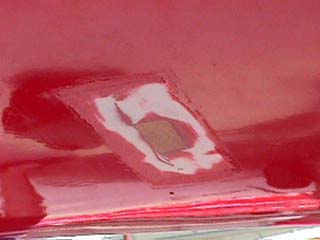 Covered with fiberglass and epoxy.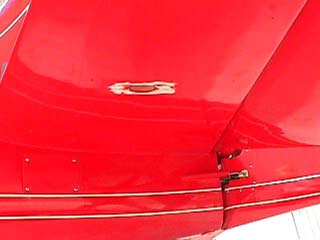 Sanded and ready for primer and paint.
Go back to Andrea Tremolada