| | | |
| --- | --- | --- |
| | Across the Tasman Sea | |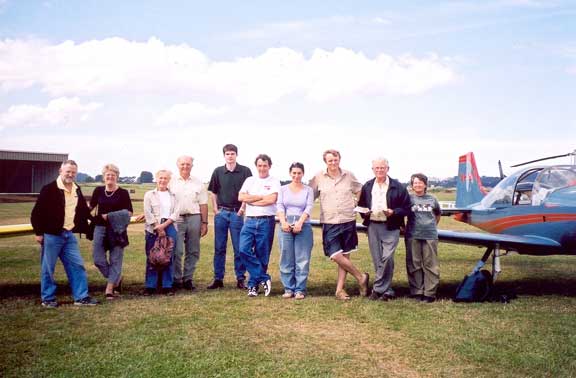 The Falco group at Ardmore
Around the end of the 17th Century Captain Bligh, a British admiral, visited Polynesia on a voyage to collect breadfruit. He was a pretty tough sailor, and his crew decided they liked the island ladies better than they liked him, so they mutinied and put him overboard with the loyal part of his crew in the ship's longboat. In a famous nautical feat he managed to navigate his open boat three thousand miles or more to Timor, and returned to England from there. He later became a governor of the penal colony of New South Wales. Meanwhile the mutineers lead by Fletcher Christian settled on Pitcairn Island. This eventually became unsuitable, and they all moved to Norfolk Island just after the closure of the penal colony there. There are still Christians and other descendants of the mutineers living on the island. This story was told in the film "Mutiny on the Bounty" starring Charles Laughton and later Marlon Brando in a remake.
We stayed on Norfolk for three nights, leaving in the morning of Thursday 11th March.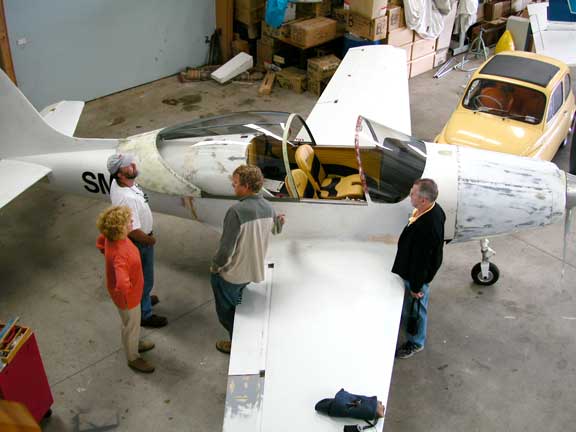 Our onward flight was uneventful with good weather until we were over New Zealand when it progressively deteriorated. We elected to fly in controlled airspace as the easiest way to negotiate the various restricted areas and military airspace. It seems the smaller the air force the greater the airspace requirement. We flew at 3500 feet in rain showers and quite severe turbulence. Eventually we were vectored onto final for runway 23 at Auckland. We contacted ground control and asking for guidance to customs and quarantine. The controller found this difficult and after parking us for a while he directed us to a ground handling agent who drove off and collected the necessary officials in his automobile. After the required formalities we boarded the aircraft and asked for clearance to taxi and to Ardmore. "You are cleared to make a Karaka departure to Ardmore."
"What is a Karaka departure?"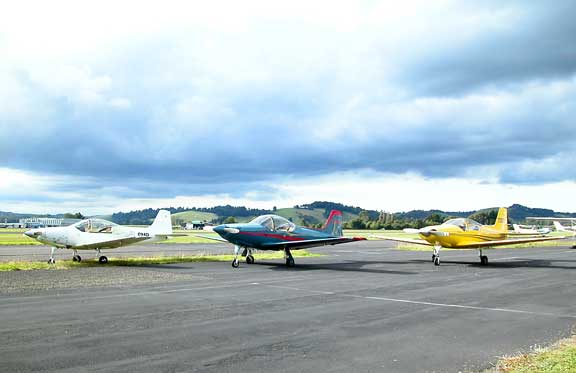 | | | |
| --- | --- | --- |
| | Three Falcos in New Zealand | |
I wasn't equipped with all the New Zealand AIPs. I had to go back to the handling agent and obtain a photocopy of Auckland departure clearances for the eight mile journey. On takeoff we turned left to Karaka and then left again to Ardmore. It later proved to be an expensive visit to Auckland Airport.
On arrival Ardmore we were welcomed by George and Giovanni to the latter's facility. It is a very comfortable setup with two Falcos to admire.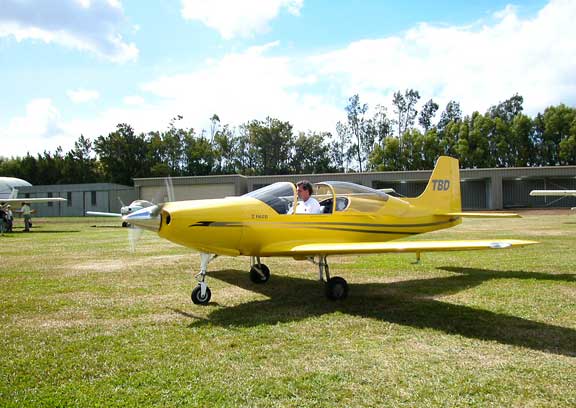 Giovanni Nustrini and his Falco
Go back to Ian Ferguson