| | | |
| --- | --- | --- |
| | Craig Bransfield | |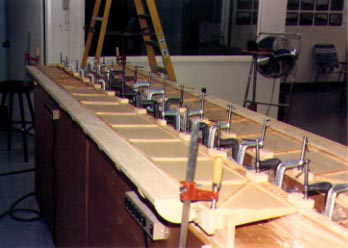 Lower aft skins glued down all at once.
The staples were shot through 1/4" plywood strips. Craig also used damp towels hear after the photo was taken.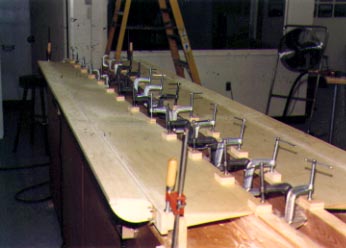 Lower aft skins finished.
Craig says "I seem to get nicer glue joints on skins like this if I put the Aerolite glue on the skin and the acid catalyst on the framework. Seems to promote more even squeeze-out.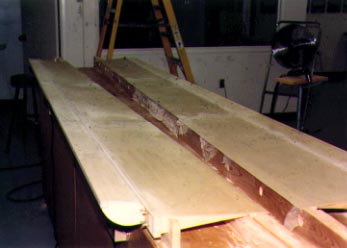 Ready to flip over for inside varnish work, float sanding and skinning.
Craig now had to make a second set of trailing edge and forward supports to match the spar face heights and angles.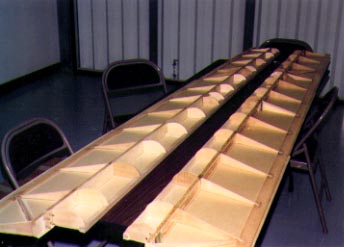 Flaps and ailerons ready to start on the top side.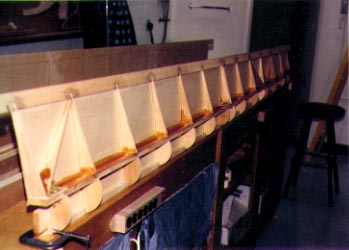 Varnishing the aft side of the spar 'pockets' is easier in this position.
Go back to Wing