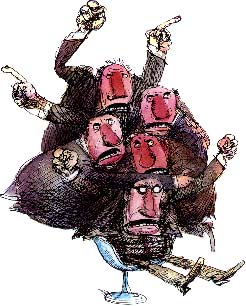 Okay, we're getting back up to speed with the Falco Builders Letter. We're always looking for articles, reports, news, bragging, etc!
Alfred Scott
alfred.scott@me.com
---
2022
When Mosquitoa Crashed the Nazis' Party The Tinkerings of Robert Noyce
Inside Tempress Industries Schuler Trumbly Falco
---
2020


December
Circumcision by Sawsall Garmin G3X Touch Hard Dried Cow Pat Giulio Moroni Kelly Eberle
Cumberford Martinique Mike Jerram Stelio Frati's Falco Susan Rewired
---
2019
Slow Boat to Oslo A Dangerous Thing Two Emergencies The Tree Flies
Composite Prop for the Falco Falco CC-PZE Swing Wing No More
---
2013
Dutch Master Falco Pilgrimage, Oshkosh to Chino
Pipistrel Panthera Dominique Francois Falco Story
---
2012
Falco Pilgrimage Glider, Part 28 Somewhere Over Kansas
Brief Encounter Falco Pilgrimage, Chino to Oshkosh
Falcos at Fredericksburg Of Pilots and Ironworkers

---
2011
My Name is Malcolm and I'm a Falcoholic Precision GPS Approaches
Hung Nguyen Morrien Glass Panel
First Flight G-CYLL West Coast Fly-In One That Didn't Get Away
---
2010
Nustrini and Frati Flight of Fancy Born to Build Falco
Mini-Frati, Golden Car F.30 Dutch Treat Falco
Antique Baby If You Seek His Monument
Falco Birthday Party One That Got Away
Rob Phillis Up, Down and All Around Sir Mix-a-Lot, Falco and Ferraris
Falcos at Taos, NM Falco at Rosamond Lakebed
---
2009
Giovanni Fulcheri Out of Woods N48BL Returns to Air
Marcel Morrien Harold Thompson
A Lifelong Dream Charlie and Bill Nutt's Falco
Into Shop Northern Territory & Queensland
Well Drilling & Falcos Shop Class as Soulcraft Glider, Part 27
West Coast Fly-In Furio at Oshkosh Master Class in Wheels-Up Landing
Susan Gets High Macchi-Castoldi MC-72
Macchi Modeling Walter Marsh
---
2008
First Flight of N767CN Coast to Coast Australia
Flight of 'The Lizard' Falcos Downunder
Flying Falco Homebuilt v. Production Into Cold Water
Confessions of Now-Retired Aviator
Larry Weldon Frati and Napo Glider, Part 25
Nobody Shoots at Me Out of Water Glider, Part 26 Got Wood? Benchmark
---
2006
G-CCOR Falco Out of Africa Advanced Hot Fat Sparks
My Falco Story Man and Machine
Gordon Cook Vacuum Bagging Fiberglassing Airframe
Blau Machen auf Italienisch Glider, Part 24 Story of Falco I-DRIM
---
2005
Factory Falco Plywood Butterfly Reborn A Great Road to Travel Autopilot Installation
Falcos Downunder Glider, Part 23 John Kahrs
---
2004
Launching La Dolce Vita Slowest Falco Builder Doug Henson
George Richards Gold-Plated Porsche If a Falco Project Could Only Talk
Fulfillment of Perfection Angle-of-Attack Indicators Frati Flips Over Falco Builder's Wife
Across Tasman Sea Gordon Cook Moves
---
2003
Bravissimo Fred's Falco Finally Flies To Papua New Guinea
Falcos Formate Downunder Versatile Syd Jensen
Al Dubiak's Bronze Lindy Falcos Descend on California Wine Country Texas to New Zealand Glider, Part 22
---
2002
Weebee Air Force Doubles in Size Mystique of Small-Plane Pilot
A Tail of Two Tires
Family Affair, Nustrinis & Falco Switch Hitters Glider, Part 21
It Really Happened London Falco Party

---
2001
Al Dubiak Glider, Part 19 George Barrett Unique
Flat Six You Bought a WHAT?
Life After Falco? Cinco de Mayo Falco Living with a Falco
Flight of Soul With Hostile Intent Glider, Part 19 Falcos Unite Down Under
Legends in Our Own Lunch Times: Stipa Caproni Mel's Tailstand Incident
Glider, Part 20 Latest on Caproni Calamari
---
2000
Fanie Hendriks French Renaissance Falco Falco Esperence Two-Axis Autopilot
Lightness in Air Glider, Part 18 From Perugia to Oshkosh
Russell Up a Falco Kairys Brings Cup Home If It Looks Bad, It Is Bad West Coast Fly-In
S-TEC & GPS Installation One More Falco Finale Andrea Plows Field
---
1999
Ian Ferguson My Husband Is Building an Aeroplane Magnificent Obsession
Aftermath: Luciano Nustrini Bezard's Buzzards
Dave Nason Kennedy Crash
Ten Bridges of Vilnius Falco Finale Only from Jonas What Are You DOING?
Thinning West System Epoxy West Coast Fly-In
---
1998
First Homebuilt Falco in Holland Charles Wagner Flips Lid
Glider, Part 17 Boring Falcos Moving Falco
The Falco Story, G-CWAG Stan Harper's Spitfire It All Started in Our...
Versace Falco, Part 1 My Dual-GPS Falco Glider, Part 18
Frati Finale West Coast Fly-In Wanna Get Weighed?
A Nutter Falco Hijacked Dear Ms. Lewinsky
Kim Mitchell: Building N98KM Flight Test of N98KM
Birth of N89WH Skinning Wing
---
1997
First Flight: G-OCAD Guido Zuccoli Vern Raburn's Connie
Five Hundred Dollar Burger Glider, Part 14 Accident Report: G-OCDS
G-GANE Flies Again Glider, Part 15 Cecil's Big Adventure
Cecil's Speed Mod Meandering Through Ireland
Falco Lands on the Information Superhighway Another Falco in England
West Coast Falco Fly-In Glider, Part 16
---
1996
Son of Marchetti Stelio Frati Replies Flight of the Falco
Art Witzke Replacing-and Improving-Your Falco's Vacuum Pump
The Antenna Wars Glider, Part 12
Frati Invaded Again Un-Falco Mendocino Missive Fixing a Fuel-Tank Leak
Ralph Braswell Glider, Part 13 Speed Gain from Cowling Modification
---
1995
Jim Petty Paper Tiger? Glider, Part 10
Rex Hume's Falco Mid-Life Without a Crisis
Falco from Snowy River From Another Perspective Glider, Part 11
Bending Wing Skins If They Could See Me Now
Devoe in d'Air Howard & Marty Benham Oshkosh via the Amazon C'est la Vie
Stelio Frati, Out in the Open Impressions of Oshkosh
First Homebuilt Falco in Germany Seduction, Number 50... Fuel-Flow Computers
Heroes Building an SF.260 Accident Report, N11HM Video Review: First Flights
---
1994
Marchetti Madness Glider, Part 6
Instrument Panel Removal Your Test Pilot
Legendary Airplane, F.8L Falco Glider, Part 7
Italy's Speedy Seaplanes Performance Testing 101
Dave McMurray The Unsinkable Miss Fitt Glider, Part 8
Bob Bready George Barrett Airworthiness Directives
Jerry Walker Olivers at Dayton
Sunriver Express Glider, Part 9
---
1993
Marcelo Bellodi Glider, Part 2 How to Annual Your Falco
Mangalore Dispatch Glider, Part 3 The Flying Pidgeonhole
Oshkosh Glider, Part 4 John Shipler Dick Reichenbach
Swing-Wing Falco Italian Jobs
First Flight: Stuart Gane Glider, Part 5 Cecil Rives
U.S.S. Kitty Hawk Corporal Goldberg Golden Silence
---
1992
Larry Black How to Kill Yourself in a Homebuilt Airplane Accident Report
Transponder Antenna Problems A Canopy Caper My Belly
Sequoia 300 First Flight: Jim Baugh
Jan Waldahl Around Falco Patch Inspection Panels Right on Schedule
Guido Zuccoli Glider, Part 1 Lite Engineering & Myth of Simplified Certification
Why I Fly a Phony Warbird
---
1991
Bjoern Eriksen It's Easy Building a Falco
Have an Ice Day Low Ceilings & Falco
Steve Wilkinson Jonas Dovydenas Falco-issimo
Around Falco Patch HP-32 Programming
Bending Wing Leading Edge Skin
Building Falco, Part IV Uncertificated Petard
Brave New GPS World is A-Coming
---
1990
Building Falco, Part III Introverts Trouble at EAA
Charles Gutzman Syd Jensen EAA: A Problem with Appearences
Frati/Sequoia Falco F.8L Baby Bootlegger West Coast Falco Fly-In
Around Falco Patch CAD Malarky Builder Letter Index
---
1989
Jim Slaton Steve Bachnak Perfect Day
Devoe, DeAngelo and D'Bingelis
Terry Smith Tim Baker Oxygen for the Falco
Rex Hume Stability vs. Trimmability John Oliver Joel Shankle Jimmy to Oshkosh
Aftermath: G-ROVI BNC Assembly Metalwork Without Tears
Ben Burgoyne Perry Burholm

---
1988
Building Falco, Part II Devoe on de Falco
Dead on Arrival: Porsche PFM Notes From Sideline
Neville Langrick
Jim and Gail Martin Visit with Frati
Aftermath: N69WD Ferrucio Guaducci
Aerolite French Mother
---
1987
George Neuman Spinning the Falco
Aftermath: Richard Brown
Sequoia Falco F.8L Respirators
Dan Garn & Wendell Taylor Best Airplane in the World
Kindergarten
Pawel Kwiecinski Jimmy's Big Ride
---
1986
Herbert Mueller Flying the Falco Tinkertoys inSpace
More Aftermath: Dave Aronson Private Airports Bagpipe Boogie
Building Falco: Part 1
Bad Day at the Races
Richard Brown Buzz Glade
Go West, Young Man

---
1985
Stelio Frati to Oshkosh Jimmy Shaw
John Harns Aftermath: Dave Aronson
Jim DeAngelo Karl Hansen Chilean Air Force Falco
Tony Bingelis Oshkosh '85 Flying John Harns Falco
Ray Purkiser Jonas & the Aileron
Jerry Ward on Fuselage Frames Frati
---
1984
Oshkosh Dave Aronson
---
1983
---
1982
---
1981
---
1980
---
1979
---